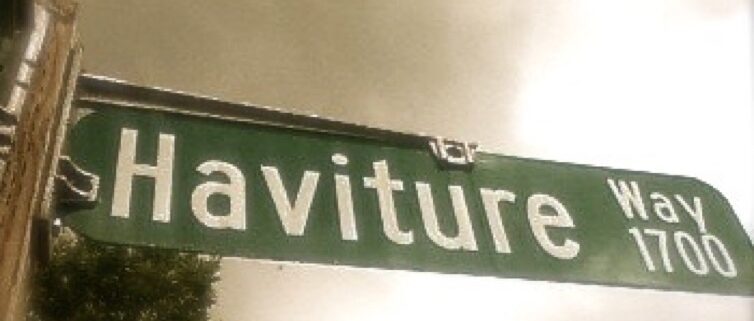 This is one of my favorite questions to ask others. The responses are interesting. Then there is the follow-up question, "Why would you be that age?"
"There is a certain part of all of us that lives outside of time." – Milan Kundera, Immortality
While I am completely at peace with my current age and enjoy it, if pressed, I would respond, "47."
At 47, I began climbing my second mountain. I began living my eulogy rather than my resume. I left the corporate world and took a position with Camp Joy in organizational and leadership development. I got out of my comfort zones. I was finally living my purpose full time, "Helping individuals and groups to learn to "seize the day" leading to reduced ignorance and suffering and to enhance living."  This was the foundation of creating nurturing, inclusive communities. Relationships became more important. Family reunions were a joy. Being a part of a men's small group that discussed issues other than work, politics, sports, and the weather helped me deal with my blind spots. I learned to be vulnerable and realized I was not the only one who experienced pain.
At 47, my marriage was in its 20th year and continuing to evolve in love, with one child in their teens and another not too far from becoming a teenager. My health was the best it had eve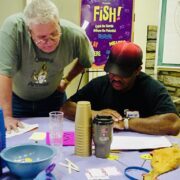 r been, with great physicals and regular exercise. I was up on high rope courses, regularly facilitating groups from Procter and Gamble, Fifth Third Bank, and Cincinnati Childrens Hospital and Medical Center, to name a few.
I studied leadership in detail and read life-changing books like The Leadership Challenge, Fish Philosophy, and Tuesdays with Morrie.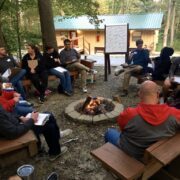 There were life-changing and enduring relationships with adjuncts Lynn Watts, Scott Steel, Sarah Brown, Otis Williams, and Steve Coats. They continue to make a difference in my life today.
I traded meeting rooms for outdoor firepits.
I was no longer surprised to hear participants tell me they learned more about themselves and their cohorts in 2 days than they had in the past 5 years!
Many times I ended workshops and programs at Camp Joy by reading this passage from Michael Eisner's Camp:
"Camp is one of America's ultimate communal dwellings, a shared experience, and an anchor of stories that campers young and old exchange far from our camps, long after we've spent our last night in a tent or cabin. Camp is a laboratory of safe danger, and the science practiced in this lab will never be outdated. It's God and humans teaming up to provide nature's ultimate playground, where survival in the woods becomes an exercise in training for life's real-world, man-made challenges; where young people (and old people) can develop their physical and natural skills while also maturing and growing socially."
At 47, I began being a better version of myself. As you reflect on your version of How Old Would You Be If You Didn't Know How Old You Are? when did you start becoming a better version of yourself?
https://www.carrpediem.com/wp-content/uploads/2023/02/CDE2F78E-630F-45C4-ACB4-DC36E2BA62F1_4_5005_c.jpeg
360
754
Dave Carr
https://www.carrpediem.com/wp-content/uploads/2017/09/CarrpeDiem-4c-Logo.png
Dave Carr
2023-03-01 12:30:39
2023-03-01 12:30:39
How Old Would You Be If You Didn't Know How Old You Are?