I'll begin with what I know for sure: Experience trumps knowledge.
Mentors have experience.
The mentors in my life have had a significant role in where I am and what I am doing today. They gave and still give me the gift of their time and their wisdom.
My mentors help me be a better person, a better leader. They help me grow, especially when it is necessary and uncomfortable. They are pure grace in my life.
While mentoring focuses on behavior and skills, good mentoring helps develop people from the inside out. Mentoring deals with values and priorities. It becomes a spiritual exercise going beyond the mental and physical. Mentoring requires being vulnerable. Mentoring begins with the heart.
My first mentor was my father. As a freshly minted college graduate, not sure whether to purse a master's degree, my father invited me to join him in business. It was one of the best decisions I could have made. What I learned about business trumped any master's degree. What I learned about my father, the courage to leave the corporate world and to go into business on his own, fostered my courage to pursue my passion. As a mentor, my father modeled the way. He offered advice and counsel when asked. My favorite mentoring sessions were long lunches at our favorite restaurant or in his office after a trying day. As a new salesperson on his staff, I remember throwing up in the shower, worried about how I was going be successful. I remember sharing this with my father and his response with a warm smile, "Me too, when I first started!" That piece of sharing was a game-changer for me.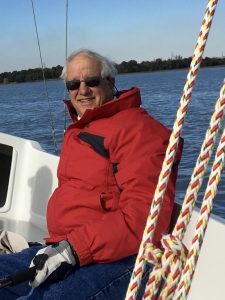 My second mentor was Craig Rider, The Rider Group. I enjoyed the facilitation and education part of my work in the corporate world, but I quickly realized "death by PowerPoint" was not effective. Craig mentored me in experience-based learning. It changed the way I facilitated and educated others. He shared resources including books and magazines and allowed me to shadow him with clients. We attended AEE regional conferences together. He introduced me to gurus in experienced-based learning like Tom Leahy and Jim Cain. The game changer with Craig was the confidence he gave me when he trusted me to work with his clients. Most of all, Craig was responsible for connecting me with a head hunter that lead to my dream-job at Joy Outdoor Education Center, Clarkville, Ohio as Venture Out! Director.
Effective mentoring has a lasting impact on the mentee as well as the mentor. While mentoring is usually most effective male to male and female to female, I currently have a mentor who is female. Her gift to me has been to help me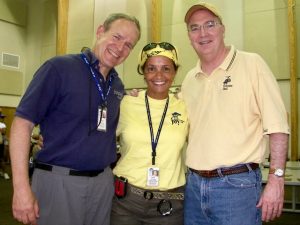 understand my white male privilege. Lynn Watts helps me be more self-aware. While she is 400 miles away, and perhaps we only see each other once or twice a year, we talk by phone at least monthly.
The other mentor currently active in my life is Scott Steel. Scott has an incredible heart for leadership. He challenges me to bring compassion and empathy beyond work. Like Lynn, I do not see him enough, but we are in contact by phone at least monthly.
Here is another "what I know for sure." I need to pay it forward. The mentoring my father, Craig, Lynn and Scott gave me, I need to give to others. Mentoring is a part of my leadership journey.
Is mentoring a part of your leadership journey?
https://www.carrpediem.com/wp-content/uploads/2019/08/SCN_0001_1024-2.jpg
988
686
Dave Carr
https://www.carrpediem.com/wp-content/uploads/2017/09/CarrpeDiem-4c-Logo.png
Dave Carr
2019-08-20 10:12:33
2019-09-13 11:03:16
Leader As Mentor: Do you?